If you live in the past, you forfeit your future!

Some one said that to me when I was having a hard time letting go of something (we all have times like this) She also said (to back up her quote) try driving while looking in your rear view mirror, well needless to say it wasn't going to work.. I would have crashed. So if your having one of those days, just remember, every day is new with no mistakes in it. Take a deep breath and count your blessings!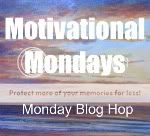 Tuesday
Hello! Isn't it fantastic that my blog is norwegian for Trash to Treasure? Please feel free to look around! There are loads of Before and After pictures!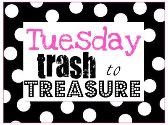 Wednesday
Hello! Thanks for stopping by! leave me a message and I will follow you back!